Carolina Upholstery Shop & Showroom
8940 Flowes Store Road - Concord NC 28025 704-455-2004
Residential Upholstery - Commercial Upholstery - Marine Upholstery
Aviation Upholstery - Wood Refinishing
---

Our handy work in the J.P. Henderson Railroad car for

Lancaster And Chester Railway Co.
COMMERCIAL UPHOLSTERY
Durability of vinyl's and fabrics is graded by the number of double rubs using the Wyzenbeek method.
The Wyzenbeek Test Method has been determined by the coated fabrics industry to be the most comparable mechanical test to actual conditions to which upholstery fabrics are exposed.
RESTAURANTS Upholstery and Refurbishment

Restaurant furniture, as you know takes abuse.  Most restaurants are serving all day, three meals a day.  A few extend their service to a 24 hours day.  This leads to high traffic and worn out fabric.
This is where CAROLINA UPHOLSTERY SHOP & SHOWROOM comes to the rescue.
Often the seat becomes 'lumpy' and that means a spring has sagged or broken or perhaps just shifted.  We will resolve all of these issues in a timely cost effective manner.  A restaurant does not want to lose seating!  We can expedite the repair if need be.  We can conduct the work on premises or remove the cushion to our well lighted shop, or after hours, as directed by the proprietor.
HEALTH CARE FACILITIES
Other business with high traffic are; hospitals, medical clinics, dental offices and veterinarians. 
We always use hospital grade vinyl products in these settings. That translates to 'Anti-Bacterial' and mildew resistant fabric which resists the ill effects imposed by oil, bleach based cleaners and urine.
FITNESS CENTERS
Locations such as gymnasiums, weight rooms, exercise equipment areas endure the hardest abuse due to the high traffic and work out regimens of patrons.
CAROLINA UPHOLSTERY SHOP & SHOWROOM again comes to the rescue with replacement vinyl and Naugahyde with high density base padding as needed.
We service all major brands of health fitness equipment, such as; NAUTILUS, CYBEX, LIFE FITNESS and any of the flat bench style benches used in all fitness centers.  Good equipment in a well maintained environment speaks to safety and is appealing to the discriminating customer in today's market.
MANUFACTURERS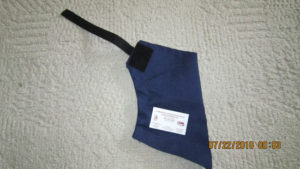 We furnish factory aids for production oriented clientele.  We have supplied OSHA mandated containment bags for air powered tools on assembly lines at Freightliner Trucks,  and special custom projects for US AIR
US AIR operates a "Hub: terminal at Charlotte-Douglas and FREIGHTLINER has assembly plants in Gaston County and in Rowan County.
CHURCHES
Over the years we have assisted several area churches with reupholster needs.  Church pew fabric wears out over time. There many different types of construction for church pews.  For our part we can provide free floating cushions for the seat, or we can fully pad and cover the seat and back  for additional comfort.  *  Most fabric suppliers offer a quantity discount on large orders.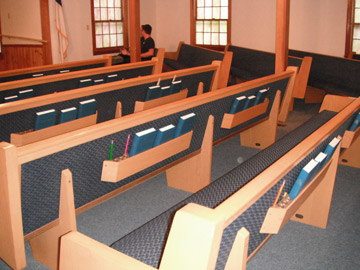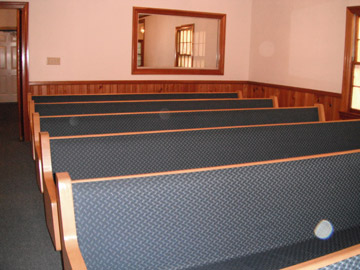 Just a few of the many suppliers we deal with to enhance our work on your products…